Heres a preview of the first edition
A word from the Editor
Welcome to Africa cinema journal.
Cinema in Africa has Incredible scope for growth. Excluding South Africa,  Africa has one screen for every 5 million people. Compatibly, the  US  has one screen per 8,300 citizens… SA one screen for every 60,000 citizens, India, one screen per 100,000 citizens.
Calculated at these figures, Kenya alone could comfortably generate an extra $180 million dollars annually, with screen numbers added to be comparable with India.
Comparing with the music industry… where the money is now made in Live concerts. Cinema is the live equivalent of music concerts…. for films.
It's only the sense of occasion that cant be pirated.
All this points pointing to an explosive growth for the cinema industry… but they are nothing compared to some estimates of Africa's population explosion.
Some estimates  are  for a population expanding from one to four Billion in coming decades.
Our team sifted through gossip and promo blurb and visited exhibitors and film makers, in a thorougher assessment of  present and potential progress of the cinema industry across the African continent.
A printed edition will be posted to  heads of all world cinema chains as well as independent cinemas in Africa. Municipal councils and investors will also be posted a copy three time a year.
You can look  right here on line for up to the minute news on everything African cinema related.
Read on, discover and  enjoy!
The Tanzanian crew relaxes for the day (editor Kevin- in black & white check:)
2) News from African cinemas
According to City Voice Nigeria, African Capital Alliance partner Paul Kokoricha said, "Despite Nigeria having one of the largest film industries in the world the cinema space is largely untapped. The world over, cinema exhibition and film distribution are key segments of the film industry and the main drivers of economic value in the sector. Mkparu (Filmhouse cinemas) said, "We are delighted with Africa Capital Alliance's investment in our strategic plans for cinema roll-out expansion, film distribution and production. With this investment, we can scale up quickly and strengthen our position as an industry leader.
The management of Filmhouse Cinemas has announced its readiness to open 15 new cinemas, in additional to the existing four.
The company which began operations in December 2012, is fast becoming ubiquitous, beating old player, Silverbird Cinemas on the number of outlets across the country. Co-founder and Managing Director of the company, Kene Mkparu, told newsmen in Calabar, Cross River State, during the just-concluded Africa International Film Festival (AFRIFF), about a new deal with African Capital Alliance (ACA).
The deal, according to him, is to establish five new cinemas before the end of December and additional 10 outlets by 2015, and then about 4 yearly from 2016. Mkparu's words confirmed ACA's earlier announcement of its investments into Filmhouse Cinemas and Film One, its associated film production and distribution company, which described the latter as the fastest growing cinema chain in Nigeria with a great team.

ACA is currently investing out of its third fund (CAPE III), a $400 million private equity fund.
Speaking on Filmhouse and Film One's growth prospects, ACA Partner Paul Kokoricha said, "Despite Nigeria having one of the largest film industries in the world the cinema space is largely untapped.
The world over, cinema exhibition and film distribution are key segments of the film industry and the main drivers of economic value in the sector.
We are looking forward to partnering with the team to deliver on the promise of the sector." Kokoricha praised the initiative of Mkparu and his team for diversifying its operations by launching Film One which has released the two highest grossing Nigerian blockbusters this year, Half of a Yellow Sun and October 1. See the story about "Half of a Yellow Sun" in the film Politics section
 

 

2) African box office
Superhero movies dominated the local box office in South Africa in the first half of the year, while locally produced content continued to show an upwards trend.
According to the latest South African Box Office Report published by the National Film and Video Foundation, revenue generated by locally-made films increased 43% to R33 million in the first half of 2014, from R23 million in the same period in 2013.
The report showed that 12 of 111 films released during the reporting period were produced locally, up 20% from 10 titles in 2013. A large share of the 111 titles were distributed by Ster Kinekor (47), and Times Media (39).
The Amazing Spider Man 2 took top honours as the country's biggest earner, with R21.8-million, followed by Rio 2 at R21.1-million, and and X-Men: Days of Future Past, with R16.9-million.
Top 10 International releases in SA
To put the figures into perspective, according to BoxOffice.com the Amazing Spider-Man 2 grossed a total $202.8 million (R2.16 billion) in the USA alone – with a world-wide haul of $708.2 million (R7.5 billion).
This means South Africa's take accounts for less than 0.3% of the total taking for the title.
Local releases
Pad Na Jou Hart topped the list for South African film, grossing more than R11-million.
Overall gross revenue at South Africa's cinema's however, declined by 6%, to R382 million, between the first half of 2013 and the first half of 2014.
In the first half of 2014,local productions accounted for 9% of total gross revenue, up from 5% in the prior reporting period.
South Africa generated revenues of more than R879 million in 2013 for the 204 films shown at box office.
Locally produced films increased from 19 in 2012 to 25 in 2013 generating revenues of more than R98 million putting SA's box office share at 11%.
Top 10 South African releases in SA
| | | |
| --- | --- | --- |
| # | Movie | Gross |
| 1 | Pad na jou Hart | R11,597,209 |
| 2 | Faan se Trein | R7,158,787 |
| 3 | Vrou Soek Boer | R5,458,669 |
| 4 | Konfetti | R2,558,221 |
| 5 | iNumber Number | R1,894,755 |
| 6 | Agent 2000 | R1,206,764 |
| 7 | The Perfect Wave | R1,175,776 |
| 8 | Die Windpomp | R715,964 |
| 9 | Ek Joke Net 2 | R695,897 |
| 10 | Four Corners | R383,615 |
In terms of earnings by genre, Animation was the highest grossing genre with R72 million.
Titles that contributed to this upsurge was RIO 2, The Lego Movie and Mr. Peabody & Sherman.
Action/Adventure grossed R70 million; and Drama took the third place with R59 million.
6) Technology in- house  (Ad)
As an exhibitor, you need to manage your content files, playlists, automation cues, Key Delivery Messages (KDMs) and hardware diagnostics, ensuring each screen in your fully-digital multiplex shows what you want, when you want it. Christie® Avias-TMS™ Theater Management System helps by providing simple and efficient centralized management of a multiplex's entire projection operation. Through a user-friendly Web interface, you can create and schedule screen playlists with easy drag-and-drop functionality, monitor the status of all your screens and manage your KDMs from a single location. Christie Avias-TMS is OS and hardware neutral and fully supports any DCI-compliant projectors and servers
1
, which allows Christie Avias-TMS to be integrated seamlessly into your existing theater system setup. Christie Avias-TMS provides a rich Application Program Interface (API) for point-of-sale integration of automatic schedule creation software within the TMS, reducing the time and energy needed to maintain two different systems. With Christie Avias-TMS, you can easily manage your content from one location and be sure it will show on time and without interruption.
Playback monitoring
Use the dashboard interface to see the projector and screen status, what's showing on each screen and the overall progress of each playlist playback for each screen in your multiplex.
Monitor and display projector status such as operational status, lamp life and dowser position.
Proactive, playback issue reporting communicates expiring KDMs, overlapping schedules, playlists with problematic content or missing KDMs – all issues that would stop a show.
Centralized control
Centralized playlist creation gives you the ability to build a playlist once and push it to any screen server, anytime.
Remotely start, stop or pause any show on any screen from one location.
Easy and efficient content transfer to and from the library server, or directly between screen servers regardless of the server brand. All content within the playlist will automatically transfer to the screen server based on the schedule and playlist.
Configurable control of automation cues and full integration into playlist building.
Preshow and advertising pack support for quick and efficient playlist building.
Point-of-sale integration for automated schedule creation.
Content management
Easily ingest and manage the content in your Library Management System (LMS) and in each individual player server in the complex, with color-coded content types, detailed file information, and drag-and-drop functionality.
Seamlessly manage multiple library servers in the same multiplex.
Support for automated ingesting of electronically delivered content, which is then available for playlist building without user intervention.
Playlist creation and scheduling
Drag-and-drop playlist and schedule creation with easily identifiable color-coded content types.
Build playlists from all the content in your LMS (e.g. feature films, advertising, trailers  etc.) complete with automation cues for each of your screens.
Build your playlists in advance and schedule them to start at specific times.
KDM management
Ingest KDMs centrally for all screens and Christie Avias-TMS will automatically match and transfer the KDMs to the required server.
The KDM management screen provides visibility into the KDM's validity and expiry for each feature film.
Alert reporting on expired and soon to expire KDMs.
Multiple login levels
Give different users customized access with multiple, configurable login levels.
Adding new digital theaters
Add digital booths to the TMS in increments as needed.
Support for all major server brands
Flexibility to choose or upgrade to the best player servers for your needs.
Easily integrated into existing system configurations.
Works with different server equipment within the same multiplex.
Provides a server-to-server content transfer when needed.
7) Ticketing and website news (ad)
Automating Your Theatre Website Using Your Ticketing Point of Sale System
Are you ready for an automated cinema website? Do you have a Point of Sale ticketing system such as Ready Theatre Systems© or Radiant Systems©? CinemaHosting.com has the solution . They take the showtime information you enter into your POS system and seemlessly update your cinema website. Whether you are a single screen or a circuit of theatres, They are your one-stop cinema website solution. They also integrate your POS online ticket sales into your theatre website. Whether you are looking for an integrated RTS cinema website orRadiant theatre web design, we have you covered!
CinemaHosting.com automatically sends out weekly newsletters with your showtimes and announcements! We also provide text-based showtime listings for mobile devices such as IPhone, Blackberry and Windows Mobile. We provide you with a simple-to-use website administrator allowing you to take control of your website!
8) Concession stand tips
Belgium when he was young  he told me about this dessert he loved to eat in cinema. Its healthy, do something good for movie goers.
9) Cinema advertising news and tips (ad)
Popcorn is the cinema media sales house for Nu Metro cinemas and South Africa's largest Independent cinema operators.  Established in 2005, owned by Times Media Entertainment, Popcorn represents 32 cinema complexes and 247 screens across the country, of which approximately 145 are Digital / 3D screens.  In addition, Popcorn represents 6 of the Top 10 complexes in South Africa, with annual attendances being 9.3 million (Jan 2012 – Dec 2012). Popcorn offers clients an array of advertising options from advertising on the cinema screens, interactive advertising / innovations through to a variety of media platforms in foyers.  This includes Panel Posters, Banners, Billboards, Floor Decals, Product Sampling, Promotions, Activations and many other exciting opportunities.  Further, through Popcorn Events clients can get involved with Exclusive Previews, Special Functions and Live Broadcasts.
10) Building & interior design ideas
from world trend setters (ad)
TK Architects is a full-service architecture, Interior design and engineering firm specializing in cinema and entertainment design. TK has worked with over 100 of the world's leading cinema clients on 240 new builds and renovations including nearly 2,200 screens. The firm is recognized in the film industry as a top designer of cinema facilities and is known for its ability to provide innovative design within a budget.
With over 30 years of industry-specific expertise, TK Architects International has strong alliances with in-country architects, major vendors and suppliers that help to simplify the planning, design and construction process.In addition to traditional auditoria, TK Architects designs bars, cafes, restaurants, in-theater dining, large-format screens, bowling alleys, arcades and other gaming facilities.Our designers ask the right questions and create spaces that are aesthetically pleasing and create compelling entertainment experiences.TK Architects is equipped to meet each client's specific needs in a creative, unique and cost-effective manner. Our projects generate revenue based on design created with a clear understanding of the client's goals and objectives.We innovate daily to develop concepts and ideas that will drive the industry to be relevant to patrons. TK Architects International is proud to be at the forefront of what is to come in the cinema industry.We understand your business and want to work with you to design your future
11) Film to digital, boon for filmmakers & exibitors?
From film to digital The slow growth of African film is now in fast forward thanks to new technology. With digital media, filmmakers are no longer reliant on expensive 35 mm film. Production costs are becoming affordable, enabling a flow of content with transnational themes that could reach out to international audiences. In Nigeria, there has been an explosion of low-budget, often low-quality, video filmmaking, dubbed Nollywood. Its commercial approach has made it the most prolific film industry after Bollywood, churning out over 2,000 films a year. What was just local investment or sponsorship is now international, with funds coming from the UK or US. The industry has an estimated turnover of $250 million. Ghana, Kenya and South Africa have joined in and the African diaspora have begun to play a more important role. Festivals, film schools and funding For years Fespaco – now, significantly, titled the Pan-African Film and TV Festival – was the only African film festival. In February it screened 170 films from all over the continent. These days African film festivals are popular all over Africa and beyond. US actor Danny Glover, inspired by his visit to Fespaco, initiated his own Pan-African Film Festival in Los Angeles, which celebrated its 21st anniversary this year screening 154 films. In Africa, the annual African Movie Academy Awards, which rotates between host nations, rival the US's Oscars, with entrants in 25 categories. Some film festivals have tie-ins with distribution in their own country. The European Network of Film Festivals has set up the African Vision Exchange to do just that, though, importantly, commercial international distributors are still lacking. Without cinema distribution, directors are dependent on secondary income from pay TV and DVDs. With new technology, distribution of film and television productions is starting to converge. Discop is an annual international market for African television productions. A huge library of African films past and present is available online through South African subscription TV channel M-Net's African Film Library, with other smaller collections springing up. London is developing its own film archive – the Pan-African Film Library. International links are boosting training. In East Africa, the International Emerging Film Talent Association partners with Ethiopian Film Initiative to train new directors. In Rwanda, filmmaker Eric Kabera founded the Rwanda film school and Rwanda Film Festival (Hillywood), which shows films on inflatable screens around the country, while Lee Isaac Chung's Almond Tree Films links Rwanda with Tribeca in the US and Rotterdam in the Netherlands. Meanwhile, the French TV network Canal France International's Haraka! will award $12,293 to 12 African filmmakers to produce short films, which it will distribute in Africa and Europe. Crossing over and globalisation Directors such as Nigeria's Kunle Afolayan (The Figurine) are making their own commercial international coproduction links. The irreverent Viva Riva! by Djo Munga of DR Congo, financed through his own Kinshasa production company and named Best African Movie at the MTV awards, has caught the international imagination – it was bought for distribution in 18 countries straight after its 2011 premiere at the Toronto Film Festival. Getting international releasing outside the continent right, as well as revitalising the domestic market, are elements that are crucial to commercialising African film. Nigeria's Cinemart is seeking to roll-out a chain of cinemas across Africa. The first Nigerian film to have a UK release, Mirror Boy, grossed £40,000 – overseas income would make a huge difference to the funding of future films. Africa is a large continent and filmmaking there is as varied as it is in any continent. But, as yet, there is not enough Hollywood-standard material emerging. However, young filmmakers are emerging in Africa with a global vision that reflects the realities of contemporary life – rapid urbanisation, internet-enabled mobile phones and satellite TV in middle-class African homes. They are closer to their peers around the world and are asking the same questions about crowdfunding, platforms and technologies.
12) New African cinemas 
Film House of Nigeria, has cinemas under construction, details coming soon 13) Manager of the month Nominate your Managers here 14) Presentation tips Were visiting African cinemas to find out what needs work. 15) Catering for African tourists Tourism and Safaria are big business in Africa, cinemas can work with the throngs of affluent tourists
NDJAMENA: It is still dusty and silent inside the shuttered Normandy, the only real cinema left in Chad and whose last picture show was 20 years ago, but its doors are set to open once again.
Two filmmakers from this war-scarred central African country have taken up the cause of promoting African cinema and rescuing theatres like the Normandy from the decay that has fallen on movie houses around the continent.
"I saw my first movies here… I was nine or 10 years old," recalled filmmaker Issa Serge Coelo of his youth in the mid-1970s in Ndjamena.
"There was also another movie house, the Vogue. The other theatres closed one after the other."
In the former French colony ravaged by decades of war and dictatorship, the movie theatres that went dark either became hotels or businesses or fell into ruins.
The Normandy had become "a dump, no roof over the toilets, a grimy place, something awful," Coelo said of the theatre built in the 1950s.
Standing inside the old movie house, the director of such features as "Daresalam" said watching the Normandy come back to life is something "we never thought we would see in our lifetime."
The Normandy's revival was financed by the government of President Idriss Deby Itno which gave 1.5 million euros (2.1 million dollars) to the year-long project.
Deby inaugurated the movie theatre in January during Chad's celebration of 50 years of independence from France but it is only this month that it is set to start operating again.
Ironically the closing of movie theatres and the dearth of African cinema was the subject of "Bye bye Africa", the first feature film in 1999 by Chadian director Mahamat-Saleh Haroun, the other filmmaker involved in the revival.
Haroun brings some star power to the project after winning the prestigious Jury prize at the 2010 Cannes Film Festival for "Un homme qui crie" (A Screaming Man).
He has used his celebrity to campaign for African cinema, not only in Chad.
The last movie house closed in Cameroon in 2009 and Senegal has seen the number of theatres drop from 78 to 18 in the past two decades.
In recent years people in major cities like Ndjamena have taken to watching DVDs — mainly pirated copies from Nigeria of Bollywood films or South American soap operas.
Or else they go to video clubs which show "violent films, not very good quality," said Coelo.
However the success of Haroun's films may have stirred a pride in African cinema and given his homeland a new image.
At the first showing of his award-winning film in sub-Saharan Africa in Dakar last November, Haroun said he felt in Chad, like "a sudden twinge of conscience", the importance of cinema.
"At times, there are certain works which draw people around you," he said, giving the impression that his film had "brought together a nation."
Coelo says Haroun's fame made the Chadian authorities realise that "winning prizes in a festival is just as important as winning a (sports) championship."
It could change "the bad image of Chad", he added.
Starting April the restored Normandy plans to show six diverse films each month — from America, Europe, India, China, Africa and the Arab world, one of them a children's movie.
Admission to the theatre, which holds 470 people, will be 1,500 CFA francs (about 2.30 euros).
Coelo hopes it will not stop there. He has more dreams for Chadian film — including renovating more theatres in Ndjamena and starting a cinema school.
"We are very ambitious, we've only accomplished 10 to 20 per cent" of our goals, he said, adding that he wants to get more young people involved in the art of the silver screen.
LAGOS — By his own estimates, Lancelot Oduwa Imasuen has directed somewhere between 150 and 200 movies over the course of his 20-year career — including hits like "Games Women Play," "Last Burial" and "Behind Closed Doors," which have made him one of the most prolific directors in the Nigerian film industry, popularly known as Nollywood.
But Imasuen tends to distance himself from his early, mercenary years, when producers would approach him with shoestring budgets and shoddy scripts for movies he might have shot in just four days. Today he produces and directs his own films. "I wouldn't even have the time to be as prolific as I used to be," he said recently, while discussing his latest movie, "Invasion 1897."
An epic tale about the British Army's ransacking of the ancient West African kingdom of Benin, "Invasion" was a labor of love that took Imasuen close to four years to produce. Ten years ago, the movie's million-dollar budget would have been enough to make a movie like "Games Women Play" and 24 sequels. But like many of his peers, who have watched shrinking investments and rampant piracy hobble their industry, Imasuen is gambling that big-budget, big-screen blockbusters will breathe fresh life into Nollywood.
"If 'Invasion' can make back its money, then rest assured that production is going to come up in Nigeria," he said with characteristic swagger.
It is an uncertain time for Nollywood, the homegrown movie industry whose baroque tales of fast money, gunplay, witchcraft and amorous treachery have captivated audiences for more than two decades. Once a fledgling film biz built around low-budget home movies sold on VHS tapes, the industry has grown into a $5 billion juggernaut, which UNESCO credited in a 2006 study as being the second-most prolific movie industry on the planet, ahead of Hollywood and behind only India's Bollywood.
But since then, the numbers have been in steady decline, according to Don Nkems, of the Association of Nollywood Core Producers (ANCOP), which estimates that the industry's production peaked at more than 2,600 films in 2008. Even UNESCO, in its most recent report on the global film business, criticized the industry's "semi-professional/informal productions" as it downgraded Nollywood's output. In the U.N. agency's roundup of the most prolific film industries on the planet, Nigeria didn't even crack the top 10 list.
Undeterred, Nigerian filmmakers have gotten bolder, making movies on increasingly bigger budgets, while at the same time hoping to raise the artistic bar for an industry whose quantity hasn't always translated into quality. Having conquered a country and a continent, they're now looking to go global.
Along with splashy Lagos premieres, new films are increasingly getting the red-carpet treatment in such diaspora hot spots as London, Houston and New York. (Imasuen himself had just returned from a U.S. tour.) In this year's "30 Days in Atlanta," a romantic comedy by the Nigerian actor-director Robert Peters, Nollywood icons Ramsey Nouah and Desmond Elliot share the marquee with American stars Lynn Whitfield and Vivica Fox.
Yet for all its gains, a movement that's been sometimes dubbed the New Nigerian Cinema, or New Nollywood, is facing some of the same old problems as the industry it's trying to supplant.
"When everybody finishes applauding," asked Imasuen, "how do we sell the film?"
For all its shortcomings, the old Nollywood model was an efficient moneymaking machine. Razor-thin budgets allowed even modestly successful titles to turn a tidy profit; for Imasuen, it wasn't uncommon for a movie made on a $40,000 budget to rake in $300,000 from VCD sales — which he would quickly plow into more productions.
At the industry's core is a Byzantine distribution network, centered in Lagos' chaotic Alaba market, which manages to swiftly get new releases on shelves — and in the hands of the country's ubiquitous street hawkers — even in Nigeria's most far-flung cities. In a country whose government is often seen as a cabal of bungling kleptocrats, Nollywood has offered a textbook vision of free-market efficiency.
But the market is starting to change. Piracy has eroded the foundations of DVD distribution; according to the World Bank's estimates, 90 percent of the DVDs in circulation in Nigeria are illegal copies, with new releases enjoying just a two-week window before pirated versions flood the market.
"The law about piracy in Nigeria is a toothless bulldog," said Nkems, of ANCOP. "People are losing millions every day."
While the government has done little to clamp down on piracy, critics say it's stumbled in other areas as well. A $200 million film fund was launched by the federal government in 2010 to great fanfare, but few filmmakers have managed to tap into it. Many argue the fund was part of a broader plan by incumbent President Goodluck Jonathan to rally influential filmmakers and Nollywood stars ahead of his re-election campaign. (Responding to their criticism, the president announced a separate, smaller fund last year.)
There was also the government's ill-fated gambit in 2007 to streamline the film industry's distribution system. In a business that often relies on personal relationships and handshake agreements instead of auditable paper trails, the tighter regulations scared off investors. Many of the powerful producers controlling the purse strings in Alaba — a cartel that Nkems says controls up to 90 percent of the industry — began steering their money toward other business ventures instead.
For the filmmaker Kunle Afolayan, who has emerged in recent years as Nigerian cinema's leading light, making movies seems to require not an auteur's touch but a magician's sleight of hand.
"There's no way I can recoup $2 million from the Nigerian market using the present distribution structure," said Afolayan, referring to the budget for his latest movie, "October 1."
The son of the legendary filmmaker Ade Love, as well as a former banker, Afolayan has shown a nimble hand when it comes to balancing the books. Product placements, he said, can finance up to 30 percent of a film's budget — the plot of Afolayan's "Phone Swap" hinges on two characters accidentally switching BlackBerrys — while corporate clients such as the Standard Chartered bank and the oil company Oando pay a premium to host private screenings of newly released films. Then there are the deals with pay-TV networks and free-to-air broadcasters across the continent, as well as Afolayan's recent talks with Netflix about the rights to "October 1."
Many Nigerian filmmakers point to the growing importance of online VOD platforms, especially as they try to reach foreign audiences. But in a country where Internet penetration is still under 40 percent, few expect digital disruptors to have the impact they've had on American entertainment anytime soon. Instead, it's in brick-and-mortar movie theaters that Nollywood has its biggest stake — a trend mirrored in other developing nations, such as China, where construction is trying to keep pace with a surging demand for an old-fashioned moviegoing experience.
"It's about building the culture," said Ayo Sewanu, general manager of Silverbird Cinemas, part of the Silverbird Group, which opened Nigeria's first modern cinema in 2004. "There are huge opportunities to expand."
By the end of the year, Nigeria will have just 23 movie theaters in a nation of almost 170 million — a figure that points to the untapped potential for a country with a young population and a rapidly growing middle class. Still, that's more than twice the number the country had just two years ago, and more theaters generating more ticket sales means an exponential increase in the profits a film can make.
"The moment we have a hundred cinemas in Nigeria, a Nigerian movie can gross $2 million in the first week," said Afolayan. "We have the numbers."
In some ways, the country is coming full circle. For decades Nigeria had a thriving moviegoing culture, with audiences packing into colonial-era theaters to watch spaghetti Westerns, Bollywood musicals and kung fu flicks from Hong Kong. A local industry began to grow in the 1960s and '70s, with celebrated filmmakers like Ade Love, Hubert Ogunde and Moses Olaiya — popularly known by his stage name, Baba Sala — predating the birth of Nollywood, often touring the country with just a single celluloid print of their films.
But when the Nigerian economy tumbled in the 1980s, culminating in the devaluation of the naira, the cost of producing movies soared. Local filmmakers suddenly found themselves out of work, while growing insecurity made many people fearful to leave the house at night. Soon the theaters began shutting down; many were converted into evangelical churches.
In the 15 years since the end of military rule in Nigeria, though, the economy has boomed. While insecurity, as evidenced by the uprising of armed group Boko Haram, still poses a threat, stability has taken hold across much of the country. Shopping malls — complete with brand-new movie theaters — are rising.
This month Filmhouse Cinemas, which began operating in 2012, will open the first multiplex in Kano, northern Nigeria's commercial capital, just weeks after an attack on that city's central mosque claimed more than a hundred lives. The move is both a testament to financial acumen — at an estimated $17 billion, Kano state's economy is as big as Botswana's — and a testimony to the resilience for which Nigerians are known.
It's an encouraging sign, too, that for Nollywood — both new and old — the show will go on.
"Nigerians are not afraid … to tell their stories," said the veteran filmmaker Mahmood Ali Balogun, who was raised in Kano. "Either good or bad."
14) African Film distributors
JHB Telphone: (011) 340 9500 Address:  4 Biermann Avenue Rosebank 2196 Website: www.numetro.co.za Times Media Films is the leading film distribution company in the South African market, holding app. 44% of the film distribution market, 13% more than the next biggest player. The division supplies product to Nu Metro Cinemas, Ster-Kinekor theatres and a variety of Independent cinema operators including distribution into East and West Africa. Times Media Films is proud to represent the two biggest film studios in 2007, namely Warner Brothers and 20th Century Fox, along with numerous other independent studios including Summit Entertainment and Lionsgate Entertainment to name but a few. NMF also represent great content in the local industry, Faith and inspirational films as well as Bollywood.
SKE Distributes SPRI SKE Independent, DISNEY Johannesrburg SA
NamePrimedia (Pty) LimitedRegistration No:2005/044403/07Physical address:6th Floor Primedia Place
5 Gwen Lane
Sandown
2196
South Africa
Postal address:P O Box 652110
Benmore
2010
Telephone:+ 27 11 506 3000Fax:+ 27 11 506 3483Email:info@primedialtd.co.zaWebsite:http://primedia.co.za
 FILM RESOURCE UNIT A video distribution and education agency. Aims to ensure the maximum dissemination of film of a developmental nature in Southern Africa as well as improving film literacy in the the country. P.O. Box 11065 Johannesburg 2000 South Africa Tel: +27 11 838 4280/1/2 Fax: +27 11 838 4451 E-mail: publicity@fru.co.za WWW: http://www.fru.co.za
 STER KINEKOR South Africa's largest film distributor and exhibitor. The company has committed itself to offering every local film guaranteed distribution of at least one screen. P.O. Box 76461 Wendywood 2144 South Africa Tel: +27 11 445 7700 Fax: +27 11 444 1667 WWW: http://www.sterkinekor.com
 UIP P.O.Box 651210 Benmore 2010 South Africa Tel: +27 11 883 3710 Fax: +27 11 883 2023
 VIDEOVISION ENTERTAINMENT Makers of Sarafina, Cry the Beloved Country and Who Wants To Be A Millionaire. Headed by Anant Sing. Also a local distributor. Johannesburg Office: Helena Spring Block B Sasani Studios 2 Johannesburg Rd Highlands North 2192 Tel: +27 11 440 8485 Fax: +27 11 440 2207 Durban Office: P.O Box 3253 Durban 4000 South Africa Tel: +27 31 204 6000 Fax: +27 31 202 5000 E-mail: info@videovision.co.za
16) Destination cinemas (ad) IMAX® theatre system at the 20th Century Plaza in Nairobi, Kenya. The theatre, is  be the first in Central Africa, and open in 2012 and going strong. "Our commercial theatre network has nearly doubled in the  two years and our entry into Central Africa reflects the growing international appeal of the IMAX brand, which currently has a presence in nearly 50 countries," said IMAX CEO Richard L. Gelfond. "We anticipate that today's announcement will set the stage for greater opportunities for us in the region." "We are proud to be the first exhibitor to bring The IMAX Experience® to Kenya. The historic 20th Century Plaza is located in the heart of Nairobi and the addition of an IMAX theatre is symbolic of the evolution of the cinema industry in Central Africa, where the demand for a premium cinematic experience is growing," said Alexei Serkov, the authorized representative of Blue Sky World. Commenting on the announcement Larry O'Reilly, President, Worldwide Sales, IMAX, said, "We are pleased to join forces with Blue Sky World and bring awe-inspiring entertainment to moviegoers in Kenya, in a format that only IMAX can deliver." IMAX's digital projection system delivers The IMAX Experience® and helps drive profitability for studios, exhibitors and IMAX theatres by eliminating the need for film prints, increasing program flexibility and ultimately increasing the number of movies shown on IMAX screens. The system can run both IMAX and IMAX® 3D presentations. About Blue Sky World Ltd. Blue Sky World is an investment company, which was set up in 1994 and participates as an investor and founder in different companies in the field of media, film and marketing services in Europe and Africa, namely Austria, Latvia and Kenya. Operational management of IMAX cinema in Nairobi, Kenya will be realized by ANGEL Media Limited – a rapidly growing media company, which was established in 2010 specially for managing the IMAX cinemas in East Africa. Company's director Adam Kahindi is very proud of IMAX presence in Kenya and expresses hopes that this project will be extremely successful and the first but not the last. Cinemas in Africa 1st GIANT SCREEN LAZER 8K Cinema just opened D3D Cinema, which provides digital 3D cinema solutions and services to the museum and attraction industry, and Moody Gardens have announced the grand opening of the venue's MG3D Laser Theatre. Moody Gardens, a theme park and educational tourist destination in the US, is the first institution in the world to feature a giant screen 6-Primary (6P) laser projection system. The 6P laser- illuminated 4K-resolution 3D dual projector system is manufactured by Christie, a provider of advanced cinema technologies and visual displays. The 6P eyewear is designed and manufactured by Infitec GmbH and the 1.4 gain premium white screen was provided by MDI. The new installation means audiences can now experience films on a 60 by 80-foot white screen, nearly three and a half times brighter than the current industry standard, with high quality colour and new 3D glasses technology. "There is a bit of nervous excitement with being the first institutional theatre in the world to implement laser technology," said John Zendt, president and CEO of Moody Gardens. "But, when I walked into the theatre and saw my screen light up like never before, I was thrilled! And that first impression was only at 75 percent of our brightness capability. I can now happily invite my giant screen colleagues to come and see first-hand what D3D, Christie and Infitec are capable of delivering on an 80 foot screen. To be first to market is very exciting. But the results themselves are amazing and it is an experience our guests will certainly appreciate." Christie's laser system provides high image quality using a pair of state-of-the-art 4K laser projection heads, a 6P modular laser light farm with fibre-optic delivery, and Christie 4K 3D high-bitrate IMBs. Don Shaw, senior director of product management, Christie commented, "We can confidently say that Christie's 6P laser design is a real breakthrough for the industry. Our non-flashing 6P architecture is without question the most light- efficient 3D technology on the market, providing four times the 3D brightness versus the competition, and enhanced colour gamut and a remarkable contrast ratio as well. On a speckle-free premium white screen, Moody Gardens has achieved a peerless cinematic presentation." Infitec's new 6P glasses deliver a startling 90 percent efficiency which complements the 80 foot wide screen in the MG3D Theatre; now capable of light levels over 16 foot-lamberts in 3D (measured through Infitec's glasses). This is many times brighter than the theatre's previous 3D 70mm system and far exceeds any 'ultra- bright' industry standards. Markus Fritz, COO of Infitec GmbH. "We had to move a few mountains to make this happen but the results are incredibly gratifying. Infitec is now uniquely positioned to provide 6P eyewear technology as giant screen venues turn to laser 3D in the coming years. Moody Gardens is now a flagship theatre for us, and we will continue to improve on efficiency capabilities and giant screen eyewear designs in 2015."
Major cinema companys
Nigeria
Others
Ster-Kinekor – Operating throughout South Africa, it has the largest market share.
Nu Metro Cinemas – 22 locations in South Africa.
CineCentre – Cinema chain in South Africa.
Rex Cinema – Accra, Ghana
Roxy Cinema – Accra, Ghana
Silverbird Cinemas – Nigeria and Accra, Ghana
Suncrest cinema Dar es Salaam
Century cinemax Arusha
century cinemax Oister bay
Century cinemax Mlimani City
Labia Theatre Capetown
not on the list? please use the contact us form or email: africanjournal@filmtheatres.com
17 African cinema production media groups
Here you will find info on the media that reports on Africa's film makers
LATEST NEWS IN BROADCAST, FILM, TV, COMMERCIALS, NEW MEDIA & TECHNOLOGY
18 African media institutions
This section will list all  film media institutions, usually government sponsored. The work they have, and are doing.
Trade,Export and Investment Financial Assistance (Incentives)
Film Incentive (Film Incentive)
Description
The South African Government offers a package of incentives to promote its film production and post-production industry. The incentives consist of theForeign Film and Television Production and Post-Production incentive to attract foreign-based film productions to shoot on location in South Africa and conduct post-production activities, and the South African Film and Television Production and Co-Production incentive, which aims to assist local film producers in the production of local content. The South African Emerging Black Filmmakers incentive, a sub-programme of the South African Film and Television Production and Co-production Incentive, which aims to assist local emerging black filmmakers to nurture and grow them to take up big productions and thus contribute towards employment creation.
Film Incentive Application Cut-Off Dates for 2015
To all prospective applicants to the Film and TV Production Incentive. the dti makes available the cut off date for applications for the Film and TV Production Incentive for the 2015 monthly meeting schedule
Foreign Film and Television Production and Post-Production Incentive
Objectives:
To encourage and attract large-budget films and television productions and post-production work that will contribute towards employment creation, enhancement of international profile, and increase the country's creative and technical skills base.
Benefits:
Shooting on location in South Africa, the incentive will be calculated as 20% of the Qualifying South African Production Expenditure (QSAPE). No cap will apply for this incentive.
Shooting on location in South Africa and conducting post-production with a Qualifying South African Post-Production Expenditure (QSAPPE) of R1.5 million in South Africa, the incentive will be calculated at 22,5% of QSAPE and QSAPPE (an additional 2,5%, cumulative 22,5%)
Shooting on location in South Africa and conducting post-production with a QSAPPE of R3 million and above in South Africa, the incentive will be calculated as 25% of QSAPE and QSAPPE (an additional 5%, cumulative 25%).
Foreign post-production with QSAPPE of R1.5 million, the incentive is calculated at 22,5% of QSAPPE.
Foreign post-production with QSAPPE of R3 million and above the incentive is calculated at 25% of QSAPPE.
Eligible Enterprises:
Foreign-owned qualifying productions and South African qualifying post-production work with:
QSAPE of R12 million and above, provided that at least 50% of the principal photography schedule is filmed in South Africa, for a minimum of four weeks.
QSAPPE of R1.5 million and above, provided that 100% of the post-production is conducted in South Africa, for a minimum of two weeks.
An applicant must be a Special Purpose Corporate Vehicle (SPCV) incorporated in the Republic of South Africa solely for the purpose of the production and/or post-production of the film or television project.
An applicant must be the entity responsible for all activities involved in the production and/or post-production in South Africa and must have access to full financial information for the whole production and post-production worldwide.
Only one entity per production and/or post-production for film, animation and television drama or documentary series is eligible for the incentive.
The applicant must comply fully with its obligations in terms of the Legal Deposit Act 54 of 1997.
Application Forms and Guidelines:
SA Film & TV Production and Co-production
Objectives:
To support the local film industry and to contribute towards employment opportunities in South Africa.
Benefits:
The rebate is calculated as 35% of the first R6 million of QSAPE and 25% of the QSAPE on amounts above R6 million.
Eligible Enterprises:
Special Purpose Corporate Vehicles (SPCV) incorporated in the Republic of South Africa solely for the purpose of the production of the film or television project. The SPCV and parent company(ies) must have a majority of South African shareholders of whom at least one shareholder must play an active role in the production and be accredited in that role.
An applicant must be the entity responsible for all activities involved in making the production in South Africa and must have access to full financial information for the whole production.
Only one film production, television drama or documentary series per entity is eligible for the incentive.
The following formats are eligible: feature films, tele-movies, television drama series, documentaries and animation.
The incentive is available only to qualifying South African productions with a total production budget of R2.5 million and above.
Application Forms and Guidelines:
The South African Emerging Black Filmmakers Incentive
The South African Emerging Black Filmmakers Incentive is available to South African black-owned qualifying productions.
Objectives:
To nurture and capacitate emerging black filmmakers to take up big productions and contribute towards employment opportunities.
Benefits:
A rebate of up to 50% for the first R6 million of the Qualifying South African Production Expenditure (QSAPE) and 25% thereafter. No cap is applicable for this rebate.
Eligible Enterprises:
South African black-owned qualifying productions with a total production budget of R1 million and above.
An applicant must be a registered Special Purpose Corporate Vehicle (SPCV) incorporated in the Republic of South Africa solely for the purpose of the production of the film or television project.
Have been in existence, operational and involved in the film industry for at least six months, with at least a 10-minute trailblazer or short film produced.
The holding/service company(ies) must have at least 65% South African black shareholders and the SPCV at least 75% South African black shareholders, of which the majority must play an active role in the production and be credited in that role.
An applicant must be the entity responsible for all the activities in the making of the production and must have access to full financial information for the entire production.
Both the applicant SPCV and holding/service company(ies) must comply with the requirements for B-BBEE as issued in the Government Gazette of 11 October 2013 in terms of the Codes of Good Practice.
Both the applicant SPCV and holding/service company (ies) must achieve at least a level three B-BBEE contribution status in terms of the B-BBEE Codes of Good Practice.
Both the applicant SPCV and holding/service company (ies) must submit a valid B-BBEE certificate issued by an accredited verification agency at application stage.
Only one film production, television drama or documentary series per entity per application is eligible for the incentive.
Application Forms and Guidelines:
The South African Emerging Black Filmmakers Incentive Booklet
Contacts:
19 African Film Content politics
This section explains the accepted film content in each area of Africa. We explains censorship, usual propaganda attempts, and social attitude in particular areas.
Nigeria's film board has delayed the release of Half of a Yellow Sun, a film about the Biafran war.
The film, by Nigerian-born British director Biyi Bandele, was set to open in Nigerian cinemas on Friday.
A film board spokesman told AFP there were "regulatory issues" with the film but that it wasn't "officially banned".
The film is based on a novel by Chimamanda Ngozi Adichie about the 1967-70 civil war, in which more than a million people died.
"Start Quote
One of the reasons Nigeria is more divided today… than it was before the war started, is because we have refused to talk about the elephant in the room"
Biyi BandeleFilm director
Aliyu Tanko, from the BBC Hausa service, says that more than 40 years after the end of the war, the subject remains extremely sensitive in Nigeria.
Some fear the film, which is seen as sympathetic to the Biafran separatist cause, could stoke up ethnic tensions, he says.
The book was released in Nigeria but with the country's high rates of illiteracy, a film is likely to get more attention.
Mr Bandele told the BBC's Focus on Africa programme that he wasn't sure why the censorship board had delayed certification.
The Nigeria film board saw the film seven months ago, Mr Bandele said.
"What's frustrating is we have not received a formal letter from the board telling us we've been banned, or that we've not been banned," he added.
He denied the film was biased and stressed that he did not see how it could incite violence.
The director also said the film raised issues which Nigeria badly needed to discuss.
"One of the reasons Nigeria is more divided today – 40 years after the end of the war – than it was before the war started, is because we have refused to talk about the elephant in the room."
The film features Twelve Years a Slave actor Chiwetel Ejiofor and Crash star Thandie Newton.
Congo's first feature film for 25 years opens in 18 countries
The award-winning thriller Viva Riva! could fire an interest in home-grown African productions rather than foreign imports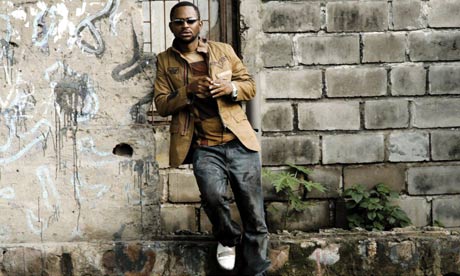 Its gritty portrayal of sex, violence and gangsters in Kinshasa will come as little surprise to people who live there. The unknown quantity is how Congolese film Viva Riva! will play from Kenya to Senegal, from Zimbabwe to Burkina Faso.
The award-winning thriller is set for release in an unprecedented 18 African countries, its producers say, signalling hopes that a new generation of African cinema-goers will watch home-grown productions instead of foreign imports.
Viva Riva! is the first film shot in the Democratic Republic of Congo since the industry was shut down by President Mobutu Sese Seko 25 years ago.
Along with special screenings in Kinshasa, it has gone on release in Botswana, Burkina Faso, Kenya, Lesotho, South Africa, Swaziland and Uganda, with more states in central and west Africa to come.
"We want to show that you can release African films across Africa," said co-producer Steven Markovitz. "As far as we can tell, it's unprecedented. No one has tried to do an Africa-wide release in so many countries."
Markovitz hopes that Viva Riva! will blaze a trail for other African film makers previously unable to break the stranglehold of American and European productions on the continent's cinemas. Now, he believes, the time is ripe to serve a burgeoning group of African consumers.
"African cinemas have been dominated by Hollywood and European cultural programmes catering to the intellectual elite, not tapping into a growing middle class who are interested in seeing films about themselves and their neighbours.
"There is an audience, a real market for African films. They have disposable income and they want to be entertained. We hope that this will create a pipeline for further African titles on the continent."
Shot in French and Lingala, Viva Riva! does not stint on sex and violence as it follows a hustler who steals a truckload of oil and hits Kinshasa's clubs.
It was screened at the 2010 Toronto International Film Festival, gained aUK and US release and won the inaugural 2011 MTV Movie award for best African film.
Markovitz, of Cape Town-based Big World Cinema, believes the movie will appeal to both anglophone and francophone Africa.
"There are distribution challenges in Africa but we thought this one presents an opportunity to make it happen. Some African films have felt like homework but this is an entertaining action film and we think it can cross language barriers. We have to try things out."
Directed and written by Djo Tunda Wa Munga, Viva Riva! has performed especially well in Kenya since its release earlier this month. It has also earned positive reviews.
Akin Omotoso, a Nigerian-born actor, director and critic based in South Africa, said: "I loved Viva Riva! Absolute breath of fresh air, an adrenalin rush from top to bottom, a great gangster flick."
The film is unique as an African production that has "captured not just international attention but the continent's attention", he added.
"I think it stands a good chance; as we know, it's up to the audience but either way it has made history."
20 Finance of Film Making in Africa
This section details taxation incentives, grants and box office income for film makers in Africa
IMAGINING ALTERNATIVES:
African Cinema in the New Century
by Jean-Marie Teno
Production of African Films
If there is anything that can be called ?African Cinema,? it is certainly in a precarious state today. Over the last few years the production of African films (films made in Africa by Africans), already extremely limited, has declined noticeably. Each year fewer African films are presented at major world festivals and the one or two films that do make the selection are generally dismissed by the critics. FESPACO programming becomes ever more mediocre as the organizers scramble to find enough material to fill the festival schedule. Today even established African filmmakers are having great difficulties finding financing for their projects.
The primary reason for this decline in production is, of course, a decline in financing. African film- makers have always been dependent on European public monies for their productions. France, the major funder of African Cinema, has significantly reduced the level of financing available for African films. The cinema budget from the Ministry of Cooperation previously designated exclusively for African films is now spread throughout the entire Third World.
Fortunately the European Economic Community (EEC) is getting involved in the financing of African films which will compensate to a certain degree for the reduction in French funding. EEC funding has a catch, however: film projects must be presented by African government officials, not by filmmakers. Filmmakers must solicit the support of their own governments in order to have funding requests forwarded to the EEC. As many African officials are not at all interested in promoting work critical of their regimes, the risk of censorship is real.
Distribution of African Films
The obstacles facing African filmmakers are not limited to production. Distribution of African films is also extremely difficult. African films are financed by European governments but hardly screened in European theaters where they are seen as having limited box office appeal. European television, a major source of funding and distribution for independent films, is also reluctant to broadcast African films. In general African films are pigeon-holed into specific African events: African film festivals, African theme evenings on television. Although organizers argue that these events promote African work by creating venues for it, they also serve inevitably to ghettoize and marginalize African films.
Even worse, however, is the situation for African films on the African continent. In Africa, where African films have the potential for having real mass audience appeal, they aren?t screened. This absurd situation is again explained by the economics of dependence. Consider the case of Cameroon. Programming in Cameroonian theaters is controlled by European distributors. Cameroonian theater owners have nothing to do with film selection; they simply screen the films supplied to them year-round by the distributor. Theater owners keep a certain percentage of box-office earnings and send the rest back to the distributor. Programming African films-which are not part of the distributors? package-involves reducing the screenings of pre-programmed films, cutting into distributors? profits and introducing an African filmmaker into the financial equation. It?s complicated and Cameroonian theater owners are reluctant to create tension with European distributors on whom they depend so completely.
African films do not fare much better on African television. Television in Africa is still largely state-controlled and in many countries still serves as a tool of government propaganda. This of course implies censorship. None of my films, for example, have been screened by Cameroonian national television (CRTV). Furthermore, African TV buyers are able to purchase American programming at extremely low prices and receive a certain amount of free programming in the various foreign aid packages. There?s little motivation and less money for purchasing African films. Luckily satellite television (TV5 and Canal Horizons, for example) has created a window of opportunity for African films. Fees paid are low, and viewership is somewhat limited, but at least satellite allows a certain number of African films to be seen in Africa.
To summarize the current situation in Africa, one can simply say that African filmmaking, like so many aspects of African economic activity, remains in a situation of dependence. We are dependent on European governments and other European public monies for production; we are largely dependent on European technical personnel and facilities; and we are dependent on European goodwill for distribution.
The Outlook for the Coming Century
Africa is now described as the continent ?left behind? by economic development and ?forgotten? by international aid. Per capita consumption in Africa today is 20% less than in 1980. 42% of sub-Saharan Africans live on less than $1 per day. It will take at least the equivalent of two generations for sub-Saharan Africa to achieve the standard of living of the mid-1970s. In the year 2000, 50% of all sub-Saharan Africans will be living below the absolute poverty level. Africa, straddled with $200 billion of external debt, received $55 billion in foreign aid in 1996, down from $66 billion in 1994.
As the African continent becomes less and less interesting for the rest of the world (i.e., those with the money), the situation for dependent African cinema can only worsen. To whom do African filmmakers protest this deplorable situation, who cares, who hears them? How long will Europe continue to finance ?charity? films, films that aren?t taken seriously, films that are marginalized, films that are part of the ?development aid? package?
In the current framework, can African cinema ever flourish? If we want independence, if we want to tell our stories, to see our realities presented in the media, we need to get beyond this impasse. We need to stop fighting for crumbs; we need to stop scrambling to remain subservient. Certainly it is time to rethink ?African cinema? in its entirety. We need new definitions and new working methods. We need to make films and filmmaking accessible to more Africans so that we can develop our own media industries.
The Video Alternative
Today it is possible to rethink African media. The development of digital video and digital editing have revolutionized media-making. It is possible to produce high quality work at significantly reduced costs. The new digital video technologies can liberate us, allowing us to create our own work, accessible to our own populations. When we think alternatively, the possibilities expand.
Consider the example of my last documentary project, Chef! Before making Chef! I had never considered working in video. For me, a film had to be shot, edited, and mixed in film. In December, 1997 I was in Cameroon with my DVCam camera; I planned to tape some traditional festivities and dances. One morning I was walking with my camera and happened across a tense scene of vigilante justice. Due to the urgency of the situation, I ended up shooting a project on video. I was able to start the documentary without financing; I was able to shoot alone. It was a less than perfect situation, but it clearly illustrated the potential of this format. With DVCam, production costs are dramatically reduced. Post-production costs can also be kept down with broadcast quality digital output.
So how about video?. It offers not only affordable production but has a potential for distribution. All over Africa, one finds small video ?theaters,? places where people gather to watch videos. Video theaters could also show African films and they could be profitable. However, as they exist now, many video theaters are not much more than a VCR in a bar. In order to attract a sufficient number of paying spectators, video theaters will have to be larger and more comfortable. This represents an investment, but at a level which could be affordable for local entrepreneurs. Video films could then be screened at video theaters the same way films are projected at movie theaters. The number of video copies would have to be strictly controlled to prevent illegal dubbing.
I know the interest is there. On the few occasions that my work has been screened in Cameroonian movie theaters, the turnout has been impressive. Africans want to see African films. The myth that African films do not have box office appeal is just that, a myth.
It is even possible to imagine that African filmmakers could recoup their (reduced) production costs through local video theater distribution. And after the films have traveled around the video theater circuit, there is the home video market to exploit. The financial potential may not be enormous initially, but could cover costs. This is the first step towards building a self-reliant, domestic media industry.
If we can develop and embrace an alternative definition of cinema (which doesn?t mean that we won?t continue seeking financing and shooting in film!), we will certainly soon thereafter see a dramatic increase in the number of films produced, and a diversification of subjects, styles, and voices. As film- making becomes accessible to more Africans, the resulting diversification of outlooks and visions will serve to invigorate our moribund audiovisual industries, creating more opportunities for both video and film and challenging the monolithic state media to catch up.
This diversification could potentially impact society as a whole, as it would also represent a fundamental shift, a true democratization of African media creating a forum for freedom of expression. Furthermore, a diverse and invigorated African cinema-even if some of this ?cinema? originates on video-would certainly have more audience appeal outside of Africa. And so, perhaps we could begin to effectively challenge existing stereotypes.
Obviously, this new cinema will not be built overnight. We need investors to finance equipment and facilities. We have to train technicians and artists. We have to create distribution networks. This is a great challenge, of course, but it is not utopian. New video technology may permit us to break the cycle of media dependency.
We can tell our own stories, our way, with our own means. We have the capability. And isn?t ?cinema? ultimately about telling stories?
21 Finance/Politics for Cinema Exhibitors in Africa
From The Ecomomist Jan 2015
The continent's economic growth is coming from other places than just commodities. Governments have worked hard to make life easy for investors. The World Bank's annual "Doing Business" report revealed that in 2013-14 Sub-Saharan Africa made more regulatory improvements than any other region. Mauritius is 28th on the bank's list of the best places to do business. Rwanda, which 20 years ago was in the throes of a civil war, is now a better place for investors than Italy. When moneymen believe that their time will not be wasted or their cash stolen, they will invest. After two decades of stagnation, Africa's total investment as a percentage of GDP increased after 2000. Foreign investment into Africa rose by 5% in 2012 and 10% in 2013. Foreign investors are becoming more interested in the non-resource sectors of African economies: a third of intra-African foreign investment is in financial services. The fruits of that investment are starting to show: Nigeria, Africa's biggest economy, has seen strong growth in recent years but most of it has come from non-oil sectors such as financial services. If African economic growth comes from places other than resource extraction, the continent is less at the mercy of commodity markets.
Second, many African governments are better at managing the inevitable booms and busts of commodity markets. Barely a decade ago, nearly all African governments spent freely when the economy was hot, only to rein in spending when things cooled down. That is precisely what most economists would advise a finance minister not to do; most recommend that governments should boost spending during downturns. But in recent years, argues Carlos Vegh of Johns Hopkins University, fiscal policies in many African countries have become more sensible. These days a larger proportion of African economies save money during the good times, then spend during bad. As a result, a commodity-price downturn need not provoke a recession: the government can take up some of the economic slack.
There is still a long way to go. Africa is far from a world-beating economic hub; it has huge pockets of grinding poverty and is still the continent most dependent on commodity exports. But gradually it is becoming less so. Despite turmoil in commodity markets, Africa is still one of the world's fastest-growing regions. With more investment and regulatory reforms, the continent could completely break the spell.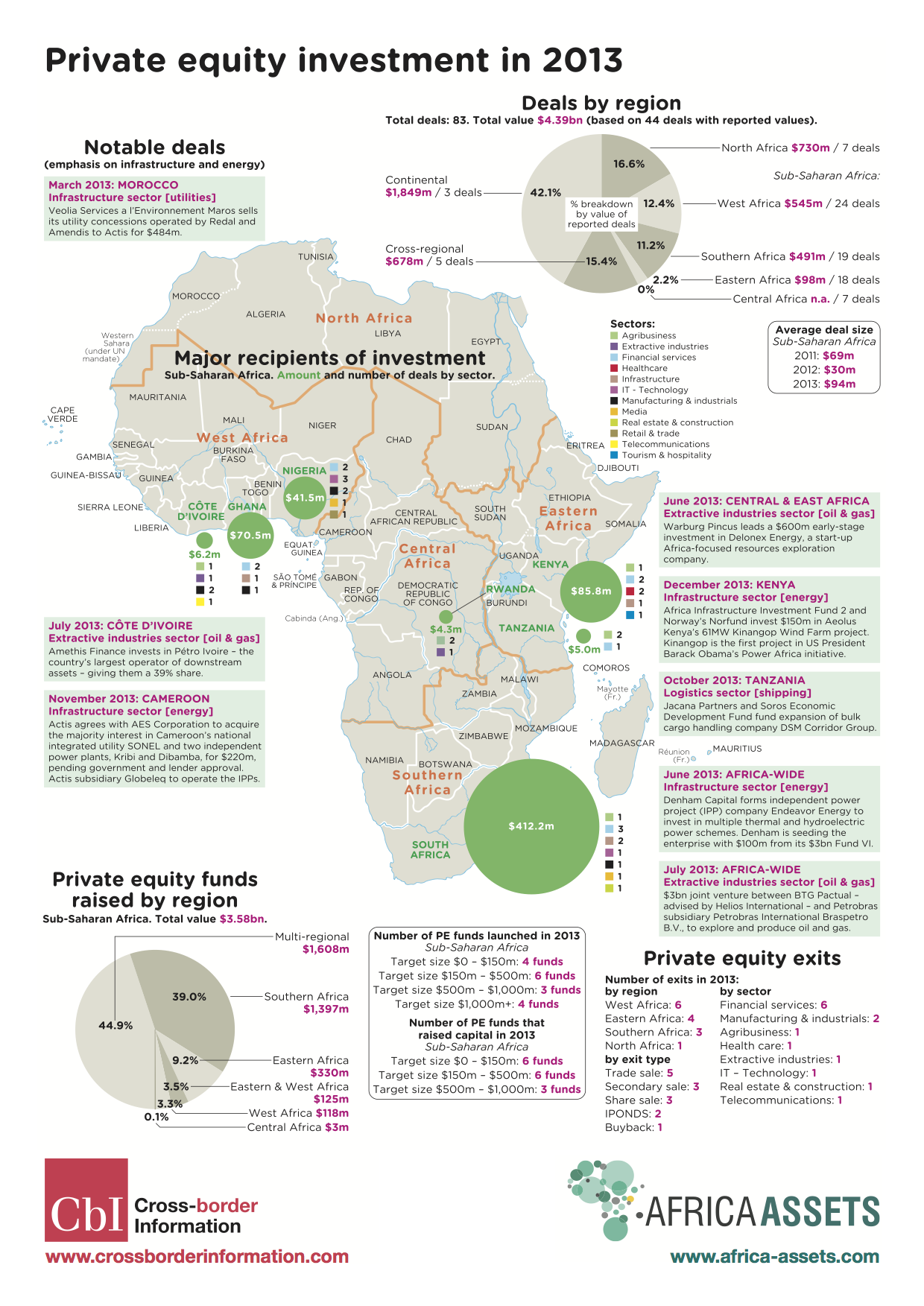 Taxation for cinema investment in each area of Africa is detailed in this area. Expected cost of building and fitting out cinemas expected box office income. Cost of advertising, staff, films electricity and local taxes and incentives
Rank
Country
(or dependent territory)
July 1, 2015
projection[1]
% of
pop.
Average
relative
annual
growth
(%)[2]
Average
absolute
annual
growth
[3]
Estimated
doubling
time
(Years)[4]
Alternative
figure
Date
Source
1
 Nigeria. the biggest film producer (Nollywood) and exibitor outside south Africa. Silverbird and Filmhouse, being the leaders.
185,043,000the worlds 7th largest country & an ex British colony. Christian ,Muslim mix
16.07
3.02
5,417,000
23
164,294,516
2011
Official estimate
2
 EthiopiaAddis Ababa, now has its first digital three screen complex.
90,076,000independant people, who only teamed up to Russia in recent history
7.82
2.41
2,123,000
29
90,076,012
2015
Official estimate
3
 Egypt
88,523,000
7.69
2.29
1,981,000
31
87,743,000
December 28, 2014
Official population clock
4
 Democratic Republic of the Congo
71,246,000
6.19
2.86
1,984,000
25
5
 South Africa
54,844,000
4.76
1.56
842,000
45
54,002,000
July 1, 2014
Official estimate
6
 Tanzania
48,829,000
4.24
2.97
1,407,000
24
47,421,786
2014
Official estimate
7
 Kenya
44,153,000
3.84
2.77
1,192,000
25
41,800,000
2013
Official estimate
8
 Algeria
39,903,000
3.47
2.07
808,000
34
39,500,000
January 1, 2015
Official estimate
9
 Sudan
38,435,000
3.34
3.07
1,146,000
23
38,435,252
2015
Official estimate
10
 Uganda
35,760,000
3.11
3.09
1,071,000
23
34,856,813
August 28, 2014
Preliminary 2014 census result
11
 Morocco
33,656,000
2.92
1.06
352,000
66
33,479,100
December 28, 2014
Official population clock
12
 Ghana
27,714,000
2.41
2.48
671,000
28
27,043,093
2014
Official estimate
13
 Mozambique
25,728,000
2.23
2.74
686,000
26
25,727,911
2015
Official estimate
14
 Angola
25,326,000
2.20
3.43
839,000
21
24,383,301
May 16, 2014
Preliminary 2014 census result
15
 Ivory Coast
25,302,000
2.20
3.06
752,000
23
23,821,000
2013
Official estimate
16
 Madagascar
23,053,000
2.00
2.73
613,000
26
21,842,167
2013
Official estimate
17
 Cameroon
21,918,000
1.90
2.65
565,000
27
21,917,602
2015
Official estimate
18
 Niger
18,880,000
1.64
3.86
701,000
18
17,138,707
December 10, 2012
Final 2012 census result
19
 Burkina Faso
18,477,000
1.60
3.28
586,000
22
17,322,796
2013
Official estimate
20
 Mali
17,796,000
1.55
3.30
568,000
21
14,528,662
April 1, 2009
Final 2009 census result
21
 Malawi
16,307,000
1.42
3.18
502,000
22
15,805,200
July 1, 2014
Official estimate
22
 Zambia
15,474,000
1.34
3.00
451,000
23
15,473,905
2015
Official estimate
23
 Senegal
14,150,000
1.23
2.92
401,000
24
13,508,715
November 19, 2013
Final 2013 census result
24
 Chad
13,675,000
1.19
3.57
471,000
20
11,039,873
May 20, 2009
Final 2009 census result
25
 Zimbabwe
13,503,000
1.17
1.17
156,000
60
13,061,239
August 17, 2012
Final 2012 census result
26
 South Sudan
12,519,000
1.09
5.95
703,000
12
8,260,490
April 22, 2008
2008 census result
27
 Rwanda
11,324,000
0.98
2.61
288,000
27
10,515,973
August 15, 2012
Final 2012 census result
28
 Tunisia
11,118,000
0.97
1.04
114,000
67
10,982,754
April 23, 2014
Preliminary 2014 census result
29
 Somalia
10,972,000
0.95
1.54
166,000
45
10,806,000
July 1, 2014
Official estimate
30
 Guinea
10,935,000
0.95
2.30
246,000
30
10,628,972
April 2, 2014
Preliminary 2014 census result
31
 Benin
10,750,000
0.93
3.51
365,000
20
9,983,884
May 11, 2013
Preliminary 2013 census result
32
 Burundi
9,824,000
0.85
2.93
280,000
24
9,823,828
2015
Official estimate
33
 Togo
7,065,000
0.61
2.87
197,000
25
6,191,155
November 6, 2010
Final 2010 census result
34
 Eritrea
6,895,000
0.60
5.49
359,000
13
6,536,000
July 1, 2014
Official estimate
35
 Libya
6,521,000
0.57
1.56
100,000
45
36
 Sierra Leone
6,513,000
0.57
2.57
163,000
27
6,190,280
2013
Official estimate
37
 Central African Republic
5,545,000
0.48
3.11
167,000
23
3,859,139
December 8, 2003
2003 census result
38
 Republic of the Congo
4,706,000
0.41
2.98
136,000
24
3,697,490
April 28, 2007
2007 census result
39
 Liberia
4,046,000
0.35
2.09
83,000
33
3,476,608
March 21, 2008
Final 2008 census result
40
 Mauritania
3,632,000
0.32
2.43
86,000
29
3,631,775
2015
Official estimate
41
 Gabon
2,382,000
0.21
3.97
91,000
18
42
 Namibia
2,233,000
0.19
1.45
32,000
48
2,113,077
August 28, 2011
Final 2011 census result
43
 Botswana
2,176,000
0.19
1.92
41,000
36
2,024,904
August 22, 2011
Final 2011 census result
44
 Gambia
2,022,000
0.18
3.27
64,000
22
1,882,450
April 15, 2013
Preliminary 2013 census result
45
 Equatorial Guinea
1,996,000
0.17
4.23
81,000
17
1,622,000
2010
Official estimate
46
 Lesotho
1,908,000
0.17
0.21
4,000
330
1,894,194
2011
Official estimate
47
 Guinea-Bissau
1,788,000
0.16
2.58
45,000
27
1,520,830
March 1, 2009
Final 2009 census result
48
 Mauritius
1,263,000
0.11
0.16
2,000
437
1,261,208
July 1, 2014
Official estimate
49
 Swaziland
1,097,000
0.10
0.92
10,000
76
1,018,449
May 11, 2007
2007 census result
50
 Djibouti
961,000
0.08
2.67
25,000
26
864,618
July 1, 2011
Official estimate
51
 Réunion (France)
857,000
0.07
0.82
7,000
85
840,974
January 1, 2013
Official estimate
52
 Comoros
783,000
0.07
2.62
20,000
27
724,300
July 1, 2012
Official estimate
53
 Western Sahara[5]
656,000
0.06
4.29
27,000
16
555,000
July 1, 2011
Official estimate
54
 Cape Verde
525,000
0.05
1.35
7,000
52
491,875
June 16, 2010
Final 2010 census result
55
 Mayotte (France)
229,000
0.02
2.69
6,000
26
212,600
August 21, 2012
2012 census result
56
 São Tomé and Príncipe
194,000
0.02
2.65
5,000
27
179,200
May 13, 2012
Final 2012 census result
57
 Seychelles
97,000
0.01
1.04
1,000
67
90,945
August 26, 2010
Final 2010 census result
58
 Saint Helena, Ascension and Tristan da Cunha (UK)
4,000
0.00
0.00
0
–
4,255
February 10, 2008
2008 census result
Total
1,151,307,000
If you would like the full Publication emailed to you— with the complete info outlined above
please email:  Africajournal@filmtheatres.com